Non Basmati Rice
Looking for Non Basmati rice exporters  in India? You are at right place. Meem Exim is one of the prominent Non Basmati Rice exporters and suppliers from India. Rice supplied by us are rich in vitamins and minerals such as dietary fiber, carbohydrates, fats and proteins.  In addition, our rice is free from dust, paddy, stones, dead or alive insects and any other foreign particles. There are several varieties of rice that we export regularly from Mumbai India, please navigate below to know more!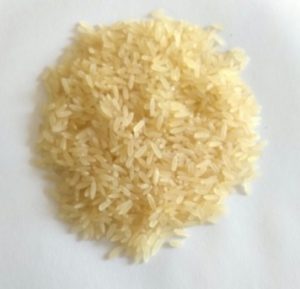 Non Basmati rice most in demand are IR-64, IR-8, IR-36, Sona Masoori (Masuri), Swarna, GR-11 and Idly (Round) rice. We procure these rice from top Manufacturers & Millers based in all parts of India depending on type of rice requested by the customers. All these rice are very economical and have good shelf life. They are preferred choice for daily household dishes and by restaurants. Thus, these types of rice have good demand both domestically and in the international markets. Contact us today for best quote.
We also supply Basmati Rice from India. Please feel free to have a look just in case of any requirements. Basmati rice are very delicious and are especially used for cooking mouth-watering cousins like Biryani and Pulav etc. You may also contact us via IndiaMart.
Explore more or for quick quotation click button on right
Explore more or for quick quotation click button below!
Forms of Non Basmati Rice
Parboiled (also know as Sella) is the most preferred form of rice especially for IR-64 rice. However, all rice varieties mentioned above comes in Sella, Steam and Raw form. Each form is superior in its own right and it largely depends on likings of particular customers. Like for Sona Masoori, steam form is most demanded by clients. Therefore, we can say consumer taste and likings are the most important factors before deciding on any particular form. We  welcome your questions, if any, to discuss in detail.
Non Basmati Rice Specifications
Standard specifications are mentioned below:
Broken: 5%

Average Grain Length: 6 mm

Moisture: 14% Max

Milling Nature: Sortexed
These are general specifications. Clients are most welcome to provide their own specifications, if desired.
Packaging of Non Basmati Rice
Meem Exim provides multiple packing options such as 1Kg/2Kg/5Kg/10Kg/20Kg/25Kg/40Kg/50Kg etc. Smaller packing is subject to certain minimum volume requirements depending upon the packing selected by client.
We also undertake customized packaging and can pack in customer brand as per their requirements.
Packing is done in JUTE, P.P, NON-WOVEN, COTTON & BLEACH JUTE BAGS.
Load-ability is 24 to 25 Metric Tons in a 20 Fit Container.
Frequently asked questions:
Q: Are you trading company or manufacturer?
A: We are trading company, with strong relationship with biggest mills in India.
Q: How long is your delivery time?
A: It depends on your order quantity. Normally, we deliver in two weeks.
Q: Do you provide sample?
A: Yes, we can provide the sample for free but you need to pay the freight cost.
Q: How do you ensure competitive price being a trading company?
A: We buy in bulk and negotiate hard knowing the market. We save customer cost then what they would get direct from factory.
Q: What is your terms of payment?
A: We have two payment options:
- 30% advance and balance before delivery.
- 100% Confirmed Irrevocable L/C at sight
Customer are welcome to ask any questions, if they have.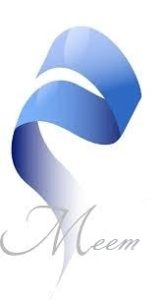 Meem Exim is a professional organization committed to meet its clients requirements and is constantly striving to achieve their satisfaction. The company is engaged in international trade. We export/import several products from/to India such as Agro, Wood, Metals and Engineering items.