IR 64 Parboiled Rice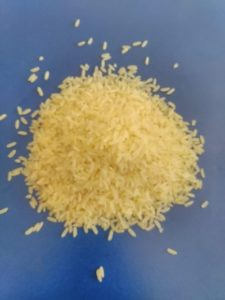 IR 64 Parboiled rice is the most popular Non Basmati rice exported from India. They are prepared taking extra care. The Paddy is soaked in water, boiled/steamed and then dried. After these processes, paddy is in ready state and is then taken for milling. As a result, we get a rice which is known as parboiled. Also, the rice colour changes to yellow/golden or creamy white.
The Parboiled rice supplied by us are rich in Nutrients. We ensure all steps necessary are taken so that naturals vitamins and minerals from the kernels
passes into the rice grain. These nutrients are very essential from health perspective. Moreover, IR64 rice is genuinely known for their great taste and aroma. Consumers both retail and businesses like hotels and restaurant use it in preparing their daily dishes. Good news is IR-64 Parboiled rice with all its tastes and features is very economical that can suit different budgets.
IR 64 Parboiled rice sourcing by Meem Exim
The IR64 rice  we export is sourced from trusted and pre-verified Rice Millers and Manufacturers based in India. We look in to each and every aspects in full detail before starting relationship with any new supplier. So our customer can be rest assured of premium quality product when buying from us. Generally, our price is very competitive even better than rice mills due to our high volume purchase. However, sometimes our price may come across as little expensive but only reason being we buy from best Mills & Manufacturers in the business! For us, customer satisfaction and trust comes first and we don't compromise on it. We honestly believe and follow the saying that happy customers are the basis for long term cooperation.
There is huge demand for parboiled rice both in India and in international markets. We also supply the other two forms of the rice namely IR64 raw and IR-Steam. Two major markets are Africa and Middle East.
Meem Exim is exporting to these countries.
Explore more or for quick quotation click button on right
Explore more or for quick quotation click button below!
IR 64 Parboiled Rice Specifications
| | |
| --- | --- |
| Product | IR-64 Parboiled Rice |
| Variety | Non Basmati Rice |
| Broken Ratio | 5% |
| Average Grain Length | 6.00 mm |
| Moisture | 14% Maximum |
| Damage / Discolour | 1% Maximum |
| Foreign Matter | 1% Maximum |
| Yellow Kernels Grain | 1% Maximum |
| Milling Degree | Well Milled |
| Origin | India |
| Crop Year | Current Year |
These are general specifications for reference only. IR 64 parboiled rice also comes with higher broken percent like 10%, 25% or even 100%. Off course, the price get adjusted based on each quality. Furthermore, customers are most welcome to provide their own specifications as well. We can customize to suit their specific requirements and budgets.
Price are quoted in USD per MT. Minimum order quantity (MOQ) is one 20 fit container.
Packaging and Load-ability!
The Parboiled rice is packed in 50 or 25 Kg PP bags. This packing is most demanded by clients. However, we do offer multiple packaging options like 10 Kg, 20 Kg, 35 Kg or even in Jumbo bags of one ton.
Packing material used is PP, Non-woven and Jute bags etc.
Load-ability is 25 MT in a 20 fit container.
Frequently asked questions:
Q: Are you trading company or manufacturer?
A: We are trading company, with strong relationship with biggest mills in India.
Q: How long is your delivery time?
A: It depends on your order quantity. Normally, we deliver in two weeks.
Q: Do you provide sample?
A: Yes, we can provide the sample for free but you need to pay the freight cost.
Q: How do you ensure competitive price being a trading company?
A: We buy in bulk and negotiate hard knowing the market. We save customer cost then what they would get direct from factory.
Q: What is your terms of payment?
A: We have two payment options:
- 30% advance and balance before delivery.
- 100% Confirmed Irrevocable L/C at sight
Customer are welcome to ask any questions, if they have.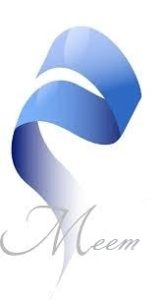 Meem Exim is a professional organization committed to meet its clients requirements and is constantly striving to achieve their satisfaction. The company is engaged in international trade. We export/import several products from/to India such as Agro, Wood, Metals and Engineering items.